Spring Training With the Pros!
April 27-29th, 2023
DATES, TIMES, & LOCATION
EVENT WILL FOLLOW PACIFIC STANDARD TIME ZONE
Wednesday April 26, 2023 5:30pm – 7:30pm Early Registration & Doctor Spa
Thursday April 27, 2023 8:00am – 6:00pm
Friday April 28, 2023 8:00am – 6:00pm
Saturday April 29, 2023 8:00am – 6:00pm
Embassy Suites Phoenix-Scottsdale at Stonecreek Golf Club
4415 E. Paradise Village Parkway S. Phoenix, AZ 85032 602-765-5800/800-EMBASSY
HOTEL REGISTRATION LINK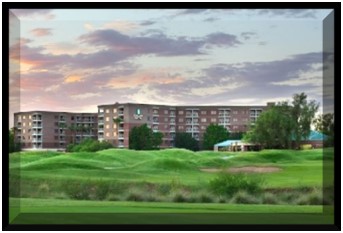 TUITION
Licensed Professional $345.00
Student/Assistants/Spouse $175.00
ONE DAY ONLY – Licensed Professional* $200.00
ONE DAY ONLY – Student* $100.00
CE Credits add $50.00
At Door Registration & After April 14th add $100.00
*The ONE DAY ONLY attendance is only available through phone or email registration. Please contact us directly for this registration option. 1-800 255-3292
PRINTED NOTES ARE NO LONGER AVAILABLE – if you would like a link sent prior to the event to have the full set of notes printed please notify us at time of registration. A link will be sent one (1) week prior to allow time to print or have printed. Please note once this link is sent there will be no refunds for the seminar.
BRING YOUR LAPTOP – Seminar Notes will be provided on a flash drive or sent via email if requested at registration or attending virtually.
LEARN FROM THE PROS
FEATURED LECTURES
DAN MURPHY, DC, DABCO THURSDAY, APRIL 27, 2023 – 8:00AM – 6:00PM
Dr. Murphy will have a full 8 hours of unprecedented information on nutrition and chiropractic. Dr. Murphy will review functional nutritional applications for healthy host and adapting to our ever-changing environment.
RICHARD BELLI, DC, DACNB, FABNN, CFMP FRIDAY, APRIL 28, 2023 – 8:00AM – 10:00AM
Dr. Belli will share an innovative approach to utilizing nutritional support for the Krebs Cycle Dysfunction & Beyond. Clinical applications of Applied Kinesiology will be demonstrated and workshopped live.
STEPHAN EDISS, DC, PAK, FIACA FRIDAY, APRIL 28, 2023 – 10:15AM – 6:00PM
Dr. Ediss will demonstrate proven nutrient applications in daily practice while sharing technique and systems, and clinical pearls to support the most efficient practice flow with live hands-on demonstrations.
BRANDON LUNDELL, DC, DABCI, IFMCP SATURDAY, APRIL 29, 2023 – 8:00AM – 11:00AM
Dr. Lundell will review essential Diagnostic Lab Tests and Interpretation for the related clinical presentation of common patterns seen in pain, gastrointestinal dysfunction, immune compromise, and neuroendocrine imbalances. Don't miss updates on viral immunology testing and so much more.
JARED ALLOMONG, DC, PAK, QN SATURDAY, APRIL 29, 2023 – 12:00PM – 3:00PM
Dr. Allomong will highlight practical tools to simply and effectively assess and interpret patients' genetic chemistry and body physiology for better personalized support and great outcomes in practice using the Functional Medicine for Clinical Practice System.
22 CEU's
PLEASE CHECK WITH YOUR STATE BOARD FOR ANY RESTRICTIONS
IN-PERSON STATES APPLIED
AK, AL, AR, AZ, CO, CT, DC, DE, FL, GA, HI, IA, ID, IL, IN, KS, KY, LA, MA, MD, MI, MN, MO, MS, MT, NC, ND, NE, NH, NJ, NM, NV, OH, OR, PA, RI, SC, SD, TN, TX, UT, VA, VT, WA, WV, WY, PDA
VIRTUAL STATES APPLIED
AK, AL, AZ, CA, CO, CT, DC, DE, FL, GA, HI, IA, ID, IL, IN, KS, KY, LA, MA, MD, ME, MI, MN, MO, MT, NC, ND, NE, NH, NJ, NM, NV, NY, OH, OR, PA, RI, SC, SD, TN, TX, UT, VA, VT, WA, WV, WY, PDA
To receive continuing education hours all credit hours must be attended in real time. Recording of the event will be available to paid attendees and will be sent on a secure link after the event has concluded for viewing for a set period after the event. The material will not be able to be downloaded, CE credit is not applicable to watching the recorded session.
Do not miss this incredible line up with more clinical pearls in a vast array of expertise to support health and healing.