Mastering Functional Medicine just got EASIER!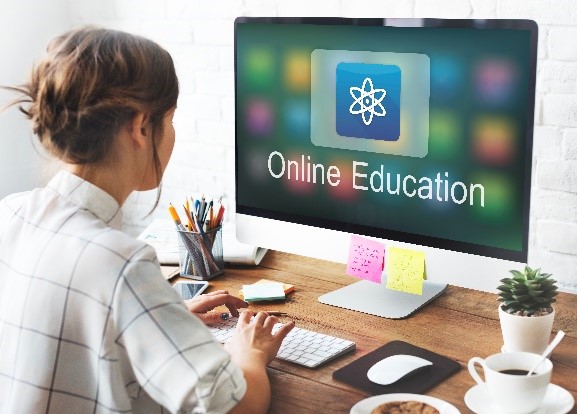 THE FUNCTIONAL MEDICINE & NUTRITIONAL PATHOLOGY SERIES IS NOW GOING TO BE HELD ONLINE WITH 3 LIVE INTERACTIVE TELECONFERENCE WEEKENDS. COMPLETE THE SERIES IN THE COMFORT OF YOUR OWN HOME!
4-PART FUNCTIONAL MEDICINE & NUTRITIONAL PATHOLOGY SERIES
WITH
Brandon Lundell, DC, DABCI, APC, IFMCP, Dipl. Ac.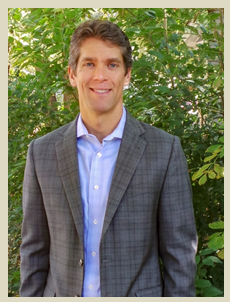 Dr. Lundell is a Board Certified Chiropractic Internist (DABCI); Certified Functional Medicine Practitioner through the Institute of Functional Medicine (IFMCP); Diplomate in Acupuncture and Oriental Medicine, Naturopathic Endocrinologist (ANMA); Former Adjunct Professor, So. Cal. U of Health Sciences, DABCI instructor (Chiropractic Internist and Primary Care program); >15 years of clinical experience in functional medicine; has a full-time, waiting list only practice.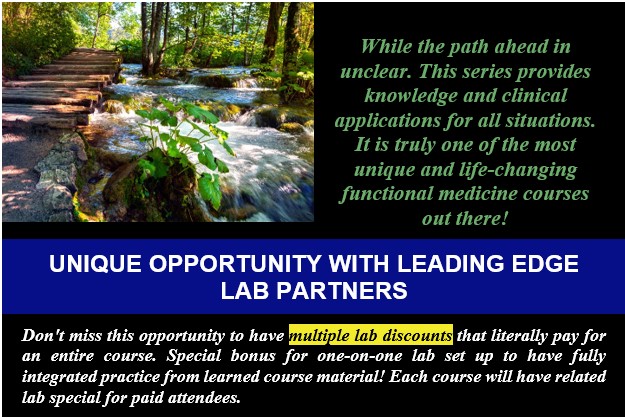 12 CEU's PER MODULE
APPROVED– AZ, AK, CO, CT, DE, ID, IL, IN, IA, MD, MA, MI, MN, MS, MT, NE, NJ, OH, OR, RI, SC, UT, VT, VA, WA, WY, DC
PENDING APPROVAL– CA, NM, NV, PDA (L.Ac – excluding CA)
Ask about your state Call: 1-800-255-3292 or email: orders@nutriwest4life.com
If your state is not listed for approved CEUs, you will receive a certificate of attendance, but not CE credit.
The address you use to register is where your certificates will be shipped: please confirm your address is up to date.

LIVE ONLINE

COURSES
Exact schedule of the full weekend will be sent the week of the event

SATURDAY 9:00 AM – 6:00 PM MST

SUNDAY 9:00 AM – 1:00 PM MST

IMPORTANT REGISTRATION INSTRUCTIONS
---
Registration is required for each module! Direct registration links are highlighted below for each course module.
All previous offered discounts have been included in the new lower price for each module.
Only one registration per course is required for these events. No additional action is necessary to register for the live interactive meeting.
Once registered you will receive a payment confirmation/receipt and a follow up phone call from Nutri-West 4 Life to confirm all details. The online link will be automatically generated closer to the event (reminder and live link) so be sure to put in the email you will want to access the course through.
In order to receive CE credit, attendees must:
A. Attend the webinar in Zoom using unique link from registration email. Call-in only participants are not eligible for CE credit.
B. Attend for the full scheduled webinar.
C. Successfully complete the evaluation questions.
---
"Good doctors know WHAT to do, Great doctors know WHY."
TUITION
LICENSED PROFESSIONAL – $225.00      
STUDENT/ASSISTANTS/PAST ATTENDEE – $150.00               
CE CREDITS – ADD $50.00
All paid attendees will also receive a link to the seminar notes the week of the event.
*Printed notes – If you would like printed Nutri-West 4 Life will provide a link 1 week prior to the scheduled event.  Please be advised that once a link is sent their will be no refunds for the course.
*A copy of the live online teleconference can be purchased for $25.00 for paid registrants*
ADDED BONUS – Dr. Cori Carter and Select Lab Partners have joined Dr. Lundell to offer these invaluable tools for taking the classroom to the clinic!
Purchase each of the completed prior recorded live module from Dr. Lundells 6 Course Series for continued learning opportunities for ONLY $99.00 per module/course. Savings of $375 PER Module
Upon completion of the 4 Part LIVE module/course, purchase the additional modules in the full 6 course series individually for a complete set + receive manuals/functional medicine resource guide – Total Savings OVER $1,000.00
One-On-One set up with lab companies to optimize your clinical results and patient follow through. (Have your personal labs ran at discounted rates during course to have firsthand experience of clinical pearl applications and fully established system of using labs). Priceless
Extensive Practice Management tools for ease of use in implementing these courses into everyday clinical practice.
VISIT WWW.DRBRANDONLUNDELL.COM FOR MORE INFORMATION REGARDING ADDITIONAL AUDIO COURSES
---
MODULE 3 – SEPTEMBER 26-27, 2020
Functional Gastroenterology – Exploring The Gut-Brain-Immune-Endocrine Connections from Achlorhydria to Zollinger Ellison Syndrome (A-Z). NEW MATERIAL: Understanding the relationship of these systems with mitochondriapathies and advancing paradigms of immune health through the gut
SIGN UP HERE
---
MODULE 4 – OCTOBER 24-25, 2020
Hormone Mastery – Male/Female Reproductive Health, Fertility and Thyroid Support. Current Lab Diagnostics and Evidence-Based Treatments in a clinical setting. NEW MATERIAL: Supporting comprehensive endocrine balance with high levels of stress.
SIGN UP HERE
---
If you missed MODULE 1 or 2 and would like to purchase prior to Module 3 and 4 contact us for options of audio recordings and special lab offers associated from this course.
MODULE 1 – previously held in 2020
Functional Medicine and Nutritional Pathology Essentials – Blood Chemistry, Inflammation Pathology, Methylation, Mitochondrial Medicine and more for optimal clinical outcomes.
MODULE 2 – Held AUGUST 22-23, 2020
Immunology – Solving the Riddle of Autoimmune and Chronic Illness. The autoimmune triad, chronic infections, mold and Lyme protocols to support healing in complex cases. NEW MATERIAL: Supporting viral loads and complex immune balance
Whether you are a seasoned functional medicine practitioner or still a student obtaining your degree, you will appreciate the teaching style and practical clinical information that Dr. Lundell provides.
3 WEEKENDS ● UNBELIEVABLE PRICE ● LEARN PRACTICAL CLINICAL APPLICATIONS ● INSIGHT INTO COMPLEX CASES ● FUNCTIONAL MEDICINE &NUTRITIONAL PATHOLOGY IN AN EASILY UNDERSTOOD FORMAT ● LATEST RESEARCH ON ALL TOPICS ● LIKE-MINDED PRACTITIONERS

Call: 1 – 800-255-3292
(520) 441-9981
EMAIL: orders@nutriwest4life.com